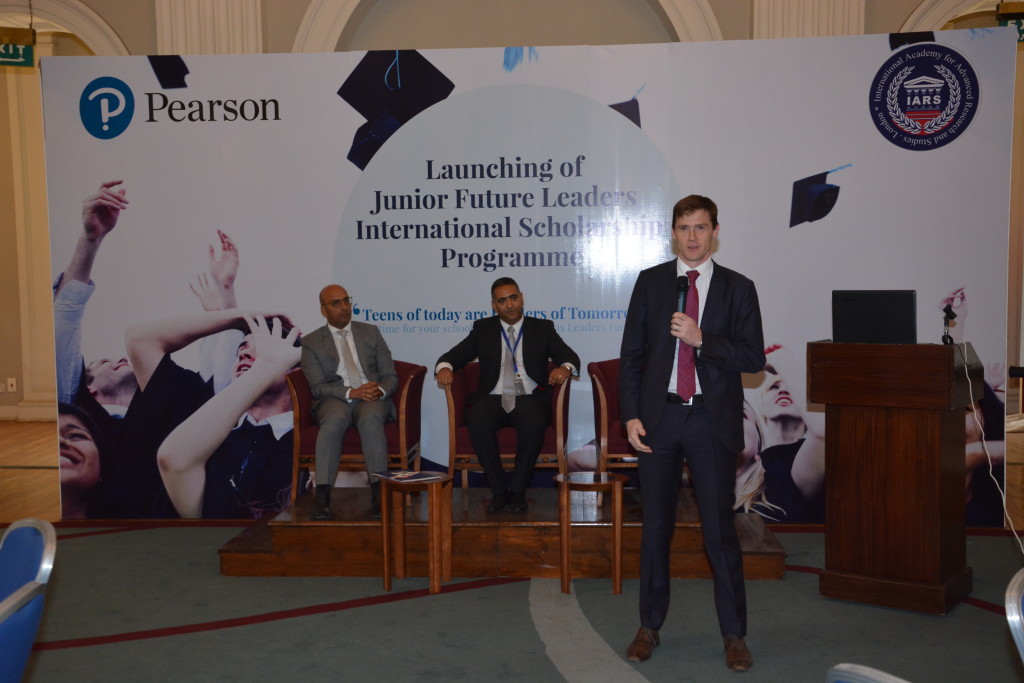 HMA Ambassador John Casson launches Junior Future Leaders programme offering scholarships for up to 1000 School Students
HMA British Ambassador John Casson has launched Junior Future Leaders scholarship programme for   up to 1000 school students in 2016 & 2017. The launching event took place in the British Embassy. The invitees were representatives from more than 33 international schools.
British Ambassador John Casson mentioned that he is really excited about Junior Future Leaders Programme as Egypt need a generation equipped with leadership skills and having such a Programme will have a great impact on the coming generation which is Egypt's true asset.
The Junior Future Leaders programme will be delivered by International Academy for Advanced Research and Studies – IARS in cooperation with Pearson 'the largest awarding body in UK'.
The programme will focus on teens and school students' Character Building and Leadership Skills. Through the programme, students will be provided accessible and affordable high quality international education. Furthermore, the programme will support the development of young leaders within their schools; the programme will develop student's range of skills, techniques and attributes essential for successful performance in their future positions and careers.
Recipients of the scholarship will be awarded British Qualification internationally recognized in over 120 countries and recognised by universities, employers, and professional bodies worldwide.
IARS Middle East – Regional Manager Karim Elsafty said "We are proud that we are a part of Junior Future Leaders Programme in Egypt. I believe this programme will participate in developing and equipping students who will be the leaders in the future with all the essential leadership skills needed''.
Read More