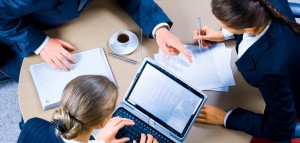 International Academy for Advanced Research and Studies (IARS) is accredited by Edexcel "The largest Awarding 
Body in UK" and Education Development International- EDI the fifth largest warding body in UK to Deliver "London Chamber of Commerce and Industry" LCCI International Qualification as a part of IARS International Training Programme (ITP)
IARS believes that the effective use of human resources is an essential element for improving nations and corporate economic performance.
The importance of training and development has led IARS to launch its ITP which is an international training programme providing high-quality training for the benefit of professionals and corporate communities, as well as those engaged in public policy formulation and implementation.
Goals of IARS's International Training Programme (ITP):
To endorse interchange of experience, ideas, knowledge, by providing advanced, high quality standard training programmes, promoting international cooperation in the field of international training and education;
To encourage further studies, higher standards of training and professional development.
To improve trainees knowledge, understanding application of new skills, technology and Changes in international economics operations.
To enable Trainees to exchange views, identify good practice and develop new ideas.